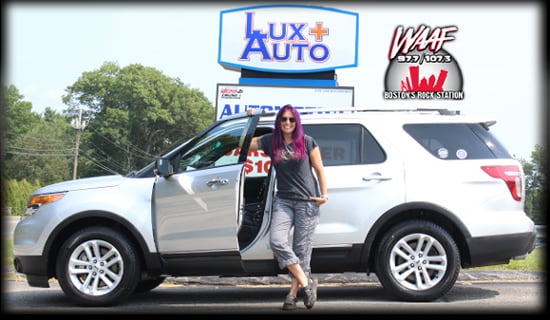 Mistress Carrie is the Afternoon Host 3PM-7PM and Music Director of Boston's Rock Station 100FM the pike.
She is a good customer of Lux Auto here in Auburn, MA, and is shown here with the late-model Ford Explorer XLT 4x4 she recently purchased from us.
Thank you for your business, Mistress! We appreciate it very much.
Her web page can be found HERE.
See also: links to Mistress Carrie's Facebook and Twitter.
Be sure to tune in to The Pike afternoons from 3-7!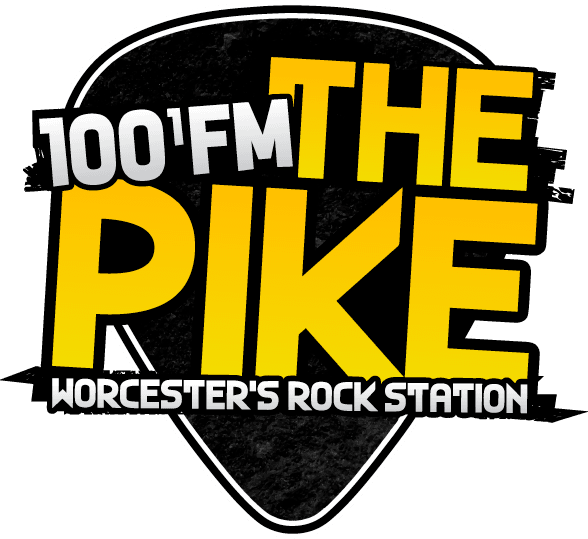 Mistress Carrie is the afternoon host 3p-7p and Music Director of Boston's Rock Station 100.1 FM the Pike. She was born and raised in Leominster, Mass. She received her Associates degree in Radio from Newbury College and her Bachelor of Arts degree in Broadcast Communications from Framingham State College. After working as a roadie and truck driver, she began her full time radio career in 1998 on the air at WAAF. She has become the stations Music Director, and has been on the air for over 20 years, making her way from overnights and weekends, to nights, mid-days, and finally afternoon drive.
Lux Auto is a Leading Worcester Area Used Car Dealership. We offer an extensive selection of fully reconditioned pre-owned luxury and used cars in the Worcester, MA area. Visit www.LuxAutoAuburn.com to browse through our full inventory of LuxAuto CERTIFIED, pre-owned cars. You will find great selection from Audi, BMW, Mercedes-Benz, Lexus, Acura, Infiniti, Honda, Toyota, Mazda, Nissan, VW, Volkswagen, Hyundai and many other brands. Stop by our Auburn, MA, Massachusetts location to see our friendly NON-COMMISSIONED sales advisers and test drive the vehicle of your choice today. We offer the SMART Ownership CERTIFICATION Program which will give you an extensive coverage for an additional up to 5 years or 100,000 miles from the purchase date.. Every pre-owned used car, truck, or SUV undergoes a rigorous 128-point inspection by our service center.
Hours
Monday

9:00am-7:00pm

Tuesday

9:00am-7:00pm

Wednesday

9:00am-7:00pm

Thursday

9:00am-7:00pm

Friday

9:00am-6:00pm

Saturday

9:00am-6:00pm

Sunday